Fast is Fine, Accuracy is Everything
As one of the first companies in New Mexico authorized by the FAA to use sUAS/UAV's also known as Drones for Surveying & Remote Sensing Practices, Volo Pervidi LLC looks forward to providing you with stunning, accurate, and timely data that can help to speed up your project cycle, minimize safety and risk concerns, and increase your bottom line.
Learn More
Surveying & Topography
Using Aerial Drone Photogrammetry or Drone LiDAR, Volo Pervidi LLC can collect and generate topographic data to meet your project design and analysis requirements. All of our generated point clouds are tested to meet ASPRS accuracy guidelines to ensure our data meets the specified accuracy requirements.
LiDAR
Using the latest and most advanced Inertial Measurement Unit instrumentation combined with RTK satellite positioning Volo Pervidi is able to offer LiDAR Data from Drones that is both accurate and dense. This allows us to offer an aerial solution when vegetation and other constraints will not allow for photogrammetric applications.
3d Modeling
Combining the technologies of photogrammetry, LiDAR scanning, and traditional surveying practices. We can offer a number of deliverables that bring the world around us into 3 dimensions for a wide array of use in a number of professions.
Cinematography
Capturing Captivting Visuals! Our strategic partnerships with marketing and production firms allows us to create or help manage a complete video package for whatever your needs may be.
Picture Perfect, Results Oriented.
At VOLO PERVIDI, our ownership and management team is comprised of professional engineers, surveyors, developers, construction managers, and finance professionals. We understand the importance of accurate, on-time, and cost effective solutions and have the expertise to manage and interpret the data that matters to increase your bottom line.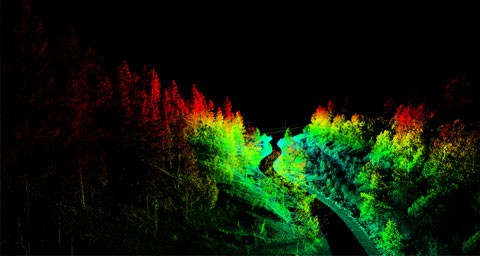 Sample Client Remote Forrest Roads
Steep terrain combined with dense vegetation rules out typical drone surveys using photogrammetry however Volo Pervidi offers Drone LiDAR collection that allows us to collect in environments where typical manned flight is not feasible or cost effective.
Gold King Mine: Silverton CO.
After the disastourous spill at the Gold King Mine a survey was quickly needed to address the issue and prevent further hazards downstream. Volo Pervidi LLC was hired to perform an aerial drone survey of the location of the spill as well as perform a LiDAR Scan of the mine portal.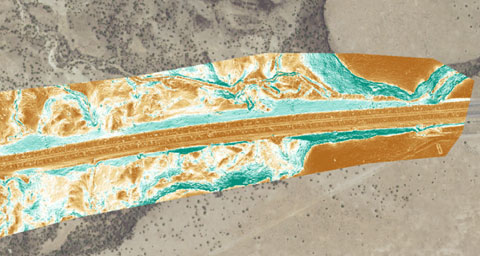 I25 @ La Bajada
With drainage and erosion issues being observed on the interstate, Volo Pervidi LLC was hired to perform multiple Drone LiDAR surveys and aerial photogrammetry surveys to monitor the interstate for local and global movement.
Do you want to work with us?
If you would like to learn more about or company or request pricing for a specific project, please fill out the form below with any relevant project information and we will respond to you as soon as possible.